Child Development Centers
Clayton Youth Enrichment's Child Development program centers around the understanding that each child is unique, with their growth and development being of the utmost importance. Our dedicated team is committed to nurturing and supporting your child's journey through key stages of development, ensuring a solid foundation for their future.
With low teacher-to-student ratios, Clayton staff engages children, ranging from infants through preschool, in age-appropriate learning using Frog Street curriculum. Our goal is to partner with parents so that every child is "kindergarten ready" when they graduate from our program.
Full and part-time care for children ages 6 weeks to 5 years
Affordable childcare for working families
Low student-to-teacher ratios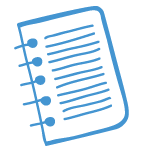 Highly-respected Frog Street early childhood curriculum
PREPARING CHILDREN FOR GREAT LIVES
We offer quality programs staffed by well-trained, caring adults who focus on child development through the lens of the whole child. All programs focus on academic learning and kindergarten readiness but also preparing children to understand and manage their emotions, feel and show empathy for others, establish healthy relationships, set positive goals, and make responsible decisions. We follow best practices including:
A safe, warm and supportive environment
Strategies that are developmentally appropriate for each child
Encouragement of positive social behavior
Opportunities to practice social competencies
Giving children a voice in participation
Cooperative hands-on learning with others
Our experienced caregivers approach each child's specific needs, ensuring they receive the individualized attention necessary to thrive. Our ratios are at or below the state minimum standards:
*All classrooms have floaters that assist when needed.
At Clayton Youth Enrichment, we are dedicated to fostering a love for learning, a sense of curiosity, and a strong foundation.
Join us on this exciting journey of child development, where every child's potential is celebrated and nurtured.