Clayton Youth Enrichment has been a proud founding partner in One Safe Place, Tarrant County's one-stop resource for domestic violence victims seeking support. Clayton's staff is committed to providing a supportive environment for children during this stressful time in their lives. We are proud to serve the families of Tarrant county with:
Full time care for children ages 6 weeks to 5 years
Affordable childcare for domestic violence victims seeking support
Low student-to-teacher ratios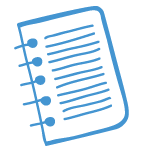 Highly-respected Frog Street early childhood curriculum
Location & Hours of Operation
The Clayton Child Development Center – One Safe Place is located at:
As a non-profit organization, we offer affordable rates to partner with working families in our community.
Annual registration/supply fee – $75.00. Click here for more information.
New Parents: Register online by creating an account in the New Parent Registration Portal
"In 2011, Safe City Commission and One Safe Place partnered with Clayton Youth Enrichment to provide childcare to families subjected to domestic violence. One Safe Place is a collaboration of multiple partner agencies working together under one roof, providing coordinated services. In addition to providing free childcare to One Safe Place clients, Clayton also provides childcare to children in the community who live in low-income, high-crime neighborhoods. Through Clayton scholarships, families who would not otherwise be able to pay the total cost of care, enjoy the quality service Clayton provides."
Why Clayton Child Development Center?
Texas Rising Star
Clayton Youth Enrichment offers affordable Texas Rising Star certified programs designed to give children a great start in life and meet the needs of working families.
Frog Street Curriculum
Clayton Youth Enrichment exclusively uses Frog Street curriculum. For over 30 years, Frog Street has helped early childhood education programs prepare children for kindergarten and beyond with top-rated curriculum and expert professional development. Our goal is to partner with parents so that every child is "kindergarten ready" when they graduate from our program.
Child Care Management Services
CCMS provides child care scholarships to families in the Tarrant County community. Clayton Youth Enrichment is a Child Care Management Services (CCMS) provider.